Volker Kroemker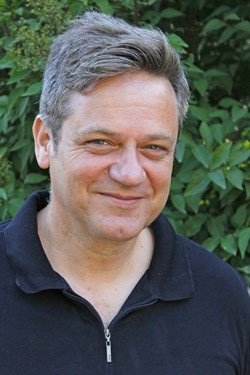 Volker Kroemker, PhD
Editor-in-Chief
Professor, Department of Veterinary and Animal Sciences
University of Copenhagen, Denmark
Biography
Professor Volker graduated as a veterinarian from the University of Veterinary Medicine in Hanover in 1990. with. vet from the same university in 1995. In 2014 he achieved his habilitation in udder health and milk hygiene.
Research Interest
His research priorities include mastitis epidemiology, virulence mechanisms of mastitis pathogens (especially Sc. Uberis), mastitis risk factors and risk analysis, mastitis control and mastitis therapy.
Volker Krömker already has profound knowledge of the Danish dairy industry through collaboration with the University of Copenhagen, Technical University of Denmark, SEGES and several Danish companies. He was also a member of the advisory board for the StopMast project in Denmark.