Akira Ukimura
Editor-in-Chief
Professor of Organic Chemistry Head of Nanobiotechnology, Department of General Internal Medicine, Osaka Medical College
Japan
Biography
Dr. Akira Ukimura is currently working as Professor in Department of General Internal Medicine at Osaka Medical College, Japan. He is also a Chief of Infection Control Team of Osaka Medical College Hospital.
Research Interest
Dr. Akira Ukimura Research interest includes Virology (coxsackieviruses, influenza virus), Infection control, internal medicine, cardiology (myocarditis and endocarditis)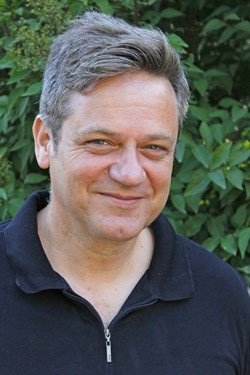 Volker Kroemker, PhD
Editor-in-Chief
Professor, Department of Veterinary and Animal Sciences
University of Copenhagen, Denmark
Biography
Professor Volker graduated as a veterinarian from the University of Veterinary Medicine in Hanover in 1990. with. vet from the same university in 1995. In 2014 he achieved his habilitation in udder health and milk hygiene.
Research Interest
His research priorities include mastitis epidemiology, virulence mechanisms of mastitis pathogens (especially Sc. Uberis), mastitis risk factors and risk analysis, mastitis control and mastitis therapy.
Volker Krömker already has profound knowledge of the Danish dairy industry through collaboration with the University of Copenhagen, Technical University of Denmark, SEGES and several Danish companies. He was also a member of the advisory board for the StopMast project in Denmark.
Udai P Singh, PhD
Editor-in-Chief
Associate Professor, Department of Pharmaceutical Sciences
The University of Tennessee Health Science Center, USA, The University of Tennessee Health Science Center, USA
Biography
Dr. Singh's primary research interest includes in the area of cellular and mucosal immunology, inflammation in general, chemokines, immunotherapy and complimentary and alternative medicine. Dr. Singh is internationally recognized mucosal immunologist working in the area of inflammation since last 15 years. Dr. Singh research contributions span multiple disciplines including cellular and mucosal immunology related to alternative medicine in the pathogenesis of inflammatory bowel disease (IBD) and interstitial cystitis. Dr. Singh obtained his Ph.D. degree from Banaras Hindu University, in India. At present Dr. Singh focusing on how a plant derived compound and/or dietary supplement mediate murine colitis and interstitial cystitis. Dr. Singh have authored > 75 scientific communications including 1 patent applications, ~20 invited lectures. Dr. Singh long time career goal is to understand how alternative medicine remedies mediate IBD and Inflammation in general.
Research Interest
Inflammation, Chemokines, mucosal Immunology, Interstitial cystitis, Autoimmune diseases, Cellular Immunology, and Intestinal Physiology