Ming-Fen Ho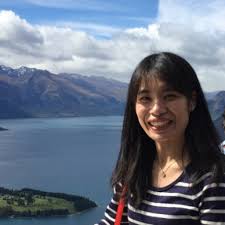 Ming-Fen Ho
Assistant Professor in Pharmacology, Mayo Clinic College of Medicine and Science
United States
Biography
Dr. Ming-Fen Ho, received her Bachelor's degree in Nursing in Taiwan. She then worked as a registered nurse for two years before she made a decision to change her career path to biomedical science. Dr. Ho completed her Master's and PhD degrees in Molecular Genetics at Griffith University, Australia. In 2013, she joined Mayo Clinic, Rochester, working in collaboration with the Mayo-NIH Pharmacogenomics Research Network (PGRN) Center, led by Dr. Richard Weinshilboum. Dr. Ho has also received a series of scientific awards. She has been the recipient of a highly competitive Presidential Trainee Award from the American Society for Clinical Pharmacology and Therapeutics at their National Meetings in 2014, 2015, 2017 and 2018. In summary, Dr. Ho has a unique background in pharmacogenomics in diseases which predominantly affect women, diseases such as breast cancer and major depressive disorder (MDD).
Research Interest
My work targets diseases with significant sex-dependent variations in incidence, which thus implicates sex-specific genomic and molecular mechanisms. My current research deal with breast cancer, rheumatoid arthritis, and major depressive disorder (MDD). We investigate the effects of estrogen and transcription regulation on disease progression and response to therapeutic interventions using laboratory-based research to perform functional pharmacogenomics studies:
1. Pharmacogenomic studies of breast cancer endocrine therapy, with a focus on characterizing genetic "SNP signals" and mechanistic pursuit of genes identified during clinical genome-wide association (GWAS) studies. My research interests are centered on defining the molecular mechanisms of gene expression regulation of inflammatory mediators by estrogens. We have been using next generation sequencing approaches including RNA-seq and ChIP-seq to further characterize the functions of TCL1A gene identified from aromatase inhibitor-induced musculoskeletal adverse events GWAS. Recent evidence from our laboratory suggests that SNP-estrogen dependent effect might play both pro- and anti-inflammatory roles. 2. Pharmacogenomic studies of autoimmune diseases, such as rheumatoid arthritis.
3. Pharmacogenomic studies of sex-differences in antidepressant treatment response in MDD patients.
4. Multiple omics integration and novel approaches to the drug treatment of neuropsychiatric disease.