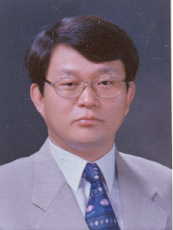 Jae Eon Yu, DPhil
Editor-in-Chief
Associate Professor, Department of Business Administration
Keimyung University, South Korea
Biography
Jae Eon Yu is a citizen of Republic of Korea and currently residing in Korea. He studies international trade and finance studies at the undergraduate level at Korea University in Seoul, completing the Bachelor of Business Administration. He earned his DPhil degree in Systems Thinking and Management from University of Lincoln, U.K. after completion of MA and MPhil degrees of Management Systems and Sciences from the University of Hull, U.K. and Diploma of business studies from West London College in London. He is currently a full-time Associate Professor and Department Chair of at College/ Department of Business Administration, Keimyung University in Daegu, South Korea. While practicing advisors in the Korean Government institution, company and bank (e.g. members representing public interest at Federation of Korean Trade Unions, Hyundai Green Power, Ltd., and Smile Microcredit Bank), he was awarded the Financial Services Commission (FSC) Ministers? Outstanding Achievement Award in 2010. With longstanding interest in systems approaches to problem-solving and management, he has explored a new kind of "systemic innovation?, social change and organizational transformation, community and social enterprises, microfinance, social responsibility of profit and non-profits organizations in Korea.
Research Interest
Official committee members, National Labor Relations Commission, Korea , Official members representing the public interests, Federation of Korean Labour Unions, Korea , Director, Department of Business Consulting Interculture Management Center, Seoul, Korea ,Consultant and Project Manager, Department of Business Consulting Korea Productivity Center, Seoul, Korea Business Manager, Department of Business Consulting Asian Consulting Ltd., Seoul, Korea COURSES TAUGHT Asian Culture and Systemic Innovation, Strategic Management, Social Innovation and Organizational Change, Organizational Design & Theory, Human Resource Management, Performance Management and Human
Bashar H. Malkawi
Editor-in-Chief
College of Law
University of Sharjah, Sharjah, United Arab Emirates
Biography
Bashar H. Malkawi is Professor of Commercial Law at University of Sharjah, where he teaches courses in international trade law, intellectual property and business transactions. He received his S.J.D from American University, Washington College of Law in 2005, and LLM in International Trade Law from University of Arizona in 2001. He has also taught at the Hashemite University-Jordan (2005-2010) and the International University College of Turin, Italy (summer 2009-2010).
Research Interest
His research agenda focuses on the role of the World Trade Organization, regional trade agreements, Arab economic integration, with specific projects examining Arab countries\' participation in the WTO dispute settlement mechanism, the application of international law theory to WTO, and the global regulation of intellectual property.