Dr. Joni E. Johnston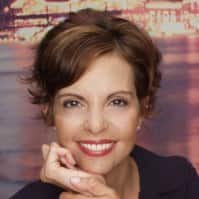 Biography
Dr. Joni Johnston is a forensic psychologist, private investigator, and true crime writer. As a practicing clinician, she has worked in a maximum security prison, for the Board of Parole, for the Superior Court of San Diego, and as a workplace investigator of sexual harassment complaints. She currently evaluates mentally disordered offenders up for parole as well as criminal defendants with insanity and competency to stand trial concerns.
Since her career began, she has taken an active interest in conveying psychological information to the media, first as the host of a two minute mental health news segment, Minding Your Health, for the local NBC affiliate in Dallas and as the the host and producer of an award-winning producer of a mental health show for the University of California San Diego. The author of three books, she writes a law and crime blog for Psychology Today called The Human Equation and recently appeared as an expert on Investigation Discovery's A Crime to Remember.
Research Interest
Premeditated violence (also known as instrumental or proactive aggression), especially that committed by women.