Asad Ullah Khan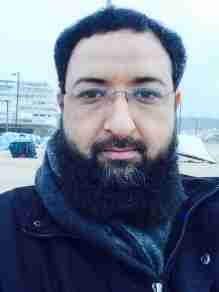 Asad Ullah Khan
Professor, Biotechnology Unit
Aligarh Muslim University, Aligarh, India
Biography
Dr. Asad U Khan graduated in Chemistry and did his post graduate in Biotechnology and obtained a doctorate in Biochemistry from Aligarh Muslim University and later proceeded for his post doc in University of Medicine and Dentistry, New Jersey, USA during 2000-2003 for three years. Currently Professor in Biotechnology Unit, AMU, Aligarh India. Dr Khan has multiple research interest in the area of medical microbiology with special reference to multiple drug resistance in bacteria and its therapeutics approaches through Nanoparticle based medicine and effect of antineoplastic drugs on transcription machinery. Dr Khan has received many honours, International fellowships and National awards. He has visited many countries as invited speakers and chairperson. He has edited two books and author of over 152 Research articles in the peer reviewed journals and having more than 2400 citations with H-Index 27.
Research Interest
Drug Resistance Mechanism in Bacteria, Biofilm and quorum sensing,
Drug Designing and Discovery of Alternative Medicine,
Drug / inhibitor Interaction with Target Molecules / enzymes,
Nanomediocine and photodynamic therapy in infection control.